Contact Us About Franchise Opportunities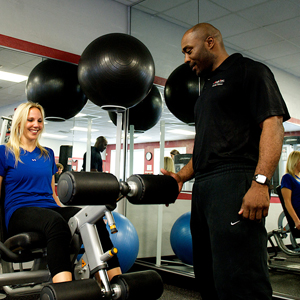 BodyTrac Health & Fitness finds itself on the forefront of innovation for small group personal training. We have developed an ongoing and evolving training system utilizing high degrees of supervision and technology to deliver the results expected by our members. Not only will our members never do the same workout twice, they will also have supervised cardio- coaching and nutritional guidance as needed- monthly, weekly, and even on a daily basis. The BodyTrac model creates the highest degree of accountability needed for change, and our ability to deliver this accountability to our members has garnered great success for everyone!Other reasons why BodyTrac has become so successful:
Small group personal training is quickly becoming the desired way for many to afford personal training provided by a qualified personal trainer.
While many are attempting to copy our model, the development of our accountability and exercise programs are second to none in keeping members happy with results and in our club!
Our small 1200-1600 square foot print keeps fixed costs down.
The personalized small group training at $8-$12 per session delivers tremendous value, has a much greater market share than personal training alone, and generates more revenue per hour than personal training.
Information Request Form